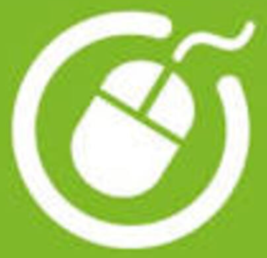 Job Detail
Job ID 14215

Gender

FemaleTransgenderMale

Industry

Information Technology

Qualifications

Bachelor's Degree
Job Description
Responsibilities:
Collaborate in creating, assisting, and managing sprints, milestones, and deliverables.
Maintain effective communication with clients and the team.
Evaluate analysis, problem definition, requirements, solution development, and proposed solutions to determine operational feasibility.
Interpret client specifications and identify project requirements.
Build strong professional relationships with clients and colleagues.
Enhance operations by conducting systems analysis and recommending policy and procedure changes.
Supervise junior engineers, identify areas of improvement, and schedule training sessions accordingly.
Develop software solutions by studying information needs, consulting with users, studying systems flow and data usage, investigating problem areas, and following the software development lifecycle.
Evaluate team performance and provide suggestions for growth and improvement.
Document and demonstrate solutions through the development of documentation, flowcharts, diagrams, charts, code comments, and clear code.
Prepare and implement solutions by determining and designing system specifications, standards, and programming.
Demonstrate persistence and creativity in problem-solving.
Stay updated on the latest development tools, programming techniques, and computing equipment by studying, participating in educational opportunities, reading professional publications, maintaining personal networks, and participating in professional organizations.
Provide information by collecting, analyzing, and summarizing development and service issues while maintaining confidentiality.
Accomplish engineering and organizational goals by completing assigned tasks and responsibilities.
Provide advice, coaching, and educational opportunities to support and develop software engineers.
Mentor junior and mid-level engineers and manage their Key Performance Indicators (KPIs).
Collaborate with the team to brainstorm and develop new products.
Interview, recruit, and hire to grow the engineering teams.
Make informed decisions quickly and take ownership of services and applications at scale.
Work collaboratively with others to achieve goals.
Stay up-to-date with the latest development practices.
Show passion for great technologies, especially open source.
Understand business needs and create tools to manage them effectively.
Details:
Job Type: Full Time/Permanent
Experience: Minimum 2.5 to 3.5 years
Degree: BSCS, BSIT, BCOM, BSSE, BBA, MBA
Job Location: Lahore

Other jobs you may like
Multan, Punjab, Pakistan, 59341