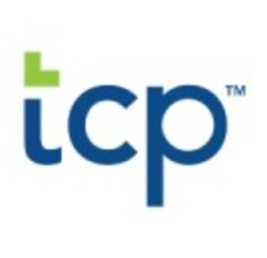 Job Detail
Job ID 13048

Gender

MaleFemaleTransgender

Industry

Information Technology

Qualifications

Bachelor's Degree
Job Description
Job Responsibilities:
• Design, develop, test, and document cloud-hosted web applications.
• Participate in peer reviews of code and provide suggestions following best-practice design patterns.
• Deliver quality code based on unit and automated acceptance tests.
• Review, analyze, and improve detailed specifications and implement feature development.
• Work collaboratively to develop software using modern software development principles and state-of-the-art technologies in a cross-functional agile development environment.
• Ensure development/integration documentation is adequate, complete, and published.
• Work on test automation to help ensure fast delivery of quality products.
• Experience in developing with APIs.
Required Technical And Professional Expertise:
• 2+ years of experience with GitHub issue and code management.
• Ability to work in the night shift (6:00 PM to 3:00 AM Pakistan Time).
• Comprehensive understanding of object-oriented concepts.
• 5-7 years of software development experience with C# .NET and MS SQL.
• Excellent coding skills.
• Strong communication skills.
• Passion for ingenuity and creative problem-solving skills.
Preferred Technical And Professional Expertise:
• Accountable and results-focused.
• Experience with configuring and maintaining CI/CD pipelines, Push/Pull requests, GitHub best practices.
• Bachelor's degree in Computer Science, Software Engineering, or related field.
• Experience working in AWS.
• Experience with secure engineering principles, security protocols, and best practices.
Benefits:
• The chance to make a genuine impact on the company's growth.
• Plenty of challenging work and the opportunity to stretch yourself.
• In-Patient Health insurance.
• Company-sponsored training, workshops, education, and team building.
• Every day you'll get to work with amazing talent in a fast-growing company that values its people.
• Competitive salary based on experience.
• PTO and sick leaves.
• Provident fund and EOBI.
• The work/life setup you need to be successful.
• A creative, collaborative, supportive environment that gives you the autonomy to explore new ideas, grow your skillset, and create outstanding results.
• The opportunity to work with amazing talent in a fast-growing company that values its team.

Other jobs you may like
Softtik Technologies,Unit# D, Floor# 2, Plot# 68, Box Park Building, Bahria Springs North, Phase 7 Rawalpindi, 45600