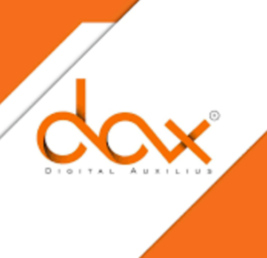 Job Detail
Job ID 4470

Gender

MaleFemaleTransgender

Industry

Information Technology

Qualifications

Bachelor's Degree
Job Description
Digital Auxilius is looking for Senior Software Engineer (Laravel) with good English communication skills and a proven track record in PHP Application Development.
Designing and creating engineering specifications for software programs and applications.
Working with quality assurance to develop software test plans.
Site maintenance, identification of necessary enhancements, graphics updates, and development of new sections as appropriate.
Perform updates and creative work in collaboration with the existing graphic design team.
Suggesting & Designing prototypes, and proofs-of-concept.
Set and enforce standards that ensure site accessibility for all users.
Conduct research into current and emerging web technologies and issues in support of web development efforts.
Using PHP, need to develop and maintain new sites and applications for clients.
Work closely with the team to build and create new sites
Rapidly implement features, fix bugs, and solve production problems
Requirements:
Strong command of MVC design pattern and PHP Frameworks (Laravel, Code Igniter, etc.)
Strong command on one of JavaScript Frameworks
Knowledge of working with table-less XHTML layouts.
Must be a good database engineer, who is also able to develop complex SQL statements.
Excellent knowledge of web applications like CMS, eCommerce, and Blog.
Excellent understanding of site development, application layouts, and portals.
Strong working knowledge of parsing XML and JSON documents.
Should have knowledge and experience of Agile Development
Experience required 3-4 years.
Perks and Benefits:
Market competitive Salary.
In house lunch.
Project bonuses.
Portfolio building.
Mastering Position.
Best performances Rewards.
Fuel Allowance
Though we are a relatively new digital marketing company, with 4 to 5 years on the map, we have been gaining rapid traction with our target market that has given way to a dynamic work environment. However, we do not let our ambitions get in the way of caring for our employees. Our CEO believes in implementing an empathetic leadership style, working alongside the team on the field. We make consistent efforts to remain intuitive about our employees' needs and provide a safe working space that nourishes creativity.

Other jobs you may like
Plaza no.144, Sector-CCA, Phase-5, DHA Lahore, Pakistan, 54000