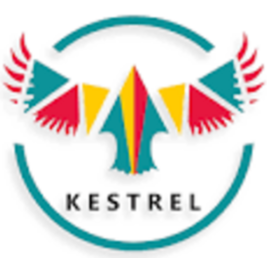 Job Detail
Job ID 4865

Gender

MaleFemaleTransgender

Qualifications

Associate Degree
Job Description
Social Media Manager / Web Developer:
Kestrel Education is looking for a skilled Social Media Manager/ Web Developer. The individual will be expected to maintain social media presence and generate engagement.
The individual hired will be responsible for implementing social media strategies and content, creating and updating web content and graphic design, and strengthening the organization's strategic mission through social media and online engagement.
The ideal candidate should stay updated on new tools, applications, and social channels to circulate relevant content to drive interest. Duties include designing and implementing effective social media activities, consistent brand messaging, and evaluating the success of different promotion and publicity methods via data analysis, Ad analytics and more.
If chosen for interview, candidates will be asked to provide samples of prior work.
Responsibilities will include but will not be limited to:
Track, report, and analyze website and social media traffic
Extract data from analytics platforms and tools to provide analysis on various digital marketing channels, measuring key metrics for trend analysis
Research and analyze competitor advertising and social channels
Work with our advertising and marketing teams in close collaboration
Develop digital assets for Search Engine Marketing (SEM), email blasts, webpages, and social media, such as banner/display ads, landing pages, copy and imagery for ads assessing keywords for search campaigns
Brainstorms new and creative ways of identifying specific target audiences; ensures marketing is fully integrated with advertising platforms to capitalize on audience targeting
Reviews and quality checks Group's websites for content continuity, accuracy, and performance
Create clear, easy-to-navigate, informative, accurate, well-designed, and functional web sites that provide web content consistent with the organization's message and in keeping with management directives and provided objectives.
Understanding of organization's processes, procedures, and applicable rules and regulations for web communications.
Thinking outside the box to see the "bigger" picture a must
Skills and Experience needed:
Minimum 2 years of experience creating and running digital marketing campaigns for SEM and Social Marketing mediums, SEO strategies and implementations
Minimum 1 year experience creating websites and/or web pages to be utilized in digital advertising for maximum performance and lead capturing
Thorough knowledge of content management systems and/or relevant web applications used for web production and organization-specific computer application programs such as the below:
Strong Microsoft Office 365 skills
Possess some experience with the latest trends in design and front-end website development such as Bootstrap, HTML5, CSS3, responsive design, JavaScript, SASS, etc
Knowledge in social media management systems such as Hootsuite, Buffer, Canva, and relevant web applications used for web production.
Proficient in Canva and Adobe Creative Suite or equivalent software packages, including Photoshop, Illustrator, Acrobat, and InDesign
Experience in using tools/platforms such as Google AdWords, Google Analytics, SpyFu or SEMRush, SproutSocial, Data Studio, etc
Google AdWords Certification, Google Analytics IQ Certification, and Facebook Blueprint certification is a plus
Ability to be self-sufficient, detail-oriented, organized and motivated to excel
Proven time management skills to work independently and handle multiple ongoing tasks with rapidly changing priorities, including working with a high volume and fast turnaround
Strong written and verbal communication skills with attention to detail while maintaining ability to see the big picture
We are looking for motivated, responsible, and personable individuals.

Other jobs you may like
Multan, Punjab, Pakistan, 59341