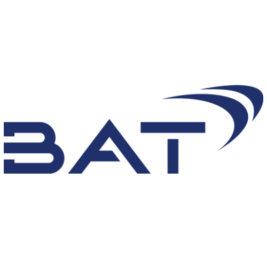 Job Detail
Job ID 18941

Gender

MaleFemaleTransgender

Qualifications

Bachelor's Degree
Job Description
Join our team as a Digital Activation Strategist and lead the deployment of innovative digital strategies to enhance brand engagement and achieve business objectives. Utilize cutting-edge e-commerce platforms, digital media, and performance marketing strategies to create impactful consumer touchpoints and drive results. As the Search Engine Optimization (SEO) leader, you'll ensure maximum visibility while staying attuned to trends for effective execution. Reporting to the Consumer Experience Head of Department, you'll be at the forefront of shaping a seamless online customer journey.
Key Responsibilities
Develop and execute a comprehensive strategy for D2C e-commerce operations and digital media, guided by consumer insights and marketing objectives.
Provide clear digital strategy briefs to external partners and agencies, ensuring alignment with brand messaging and campaign goals.
Implement 360° digital campaigns to attract and acquire new customers through various digital channels.
Establish and maintain partnerships with demand-side platforms (e.g., Google Ads, Facebook Ads) for market-leading digital strategies.
Utilize data-driven workflows and tools for marketing automation, optimizing digital media operations through audience segmentation and personalized messaging.
Lead analysis and subject matter expertise for Digital Channels, including e-commerce, CRM, campaign management, SEO, and data analytics.
Manage budgets and resources effectively, maximizing return on investment for digital campaigns.
Oversee the optimization of the e-commerce platform for seamless customer experiences.
Collaborate with business development and partners to ensure operational excellence and customer satisfaction.
Drive enhancements for owned platforms to boost customer retention, loyalty, and lifetime value.
Ensure procurement governance compliance and adherence to supplier controls.
Qualifications and Skills
Degree in Marketing, Communications, Economics, or related fields.
Minimum of 5 years of experience in digital strategies and 360° campaigns, with a proven track record of strategy development and successful implementation.
Strong analytical skills to derive insights from consumer and customer data sets, driving business growth.
Exposure to multinational and cross-functional work environments is a plus.
Proficiency in CMS management (Shopify experience is beneficial), CRM management (HubSpot experience is beneficial), and analytics tools (Google Analytics, Google Data Studio, etc.).
Experience with ad platforms management (Google Ads, Facebook Ads, etc.) for programmatic bidding.
Effective communication and collaboration skills.
Other jobs you may like
4-KM Head Muhammad Wala Road, Northern Bypass, Multan, 59341