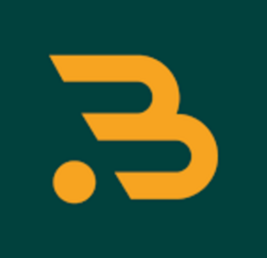 Job Detail
Job ID 13333

Qualifications

Bachelor's Degree
Job Description
The things we value:
Teams over individuals
Collaboration
Communication
Iteration
Mission
Experimentation and failing fast
Initiative and solutions-oriented approach
Documentation
Data
Mental health and work life balance
Diversity
Transparency
You should apply if you have:
Proficiency in the English language, both written and verbal, sufficient for success in a remote and largely asynchronous work environment
Highly effective collaboration, you work well with your team and your partners in product and design towards common goals
Thrive in remote work environments – can accomplish a lot with minimal guidance but know when to reach out to support others or ask for help.
Computer Science or similar Software Engineering degree.
Experience with either Flutter, iOS, or Android
Experience with credit card processing and payments applications
5+ years of experience in software engineering with demonstrated proficiency in programming languages, such as and system design.
Strong theoretical fundamentals and hands-on experience designing and implementing highly available and performant fault-tolerant distributed systems.
Have strong opinions about your design and coding principles. Don't require hand holding and flourish in an independent environment.
You will be responsible for:
Debugging production level issues throughout the application
Developing features and improvements to the Bobtail product in a secure, well-tested, and performant way
Contribution to design and development of enterprise scale flutter application
Shipping large sized features and improvements with minimal guidance and support from other team members as well as collaborating with the team on larger projects
Solve complex problems with smart people
Benefits:
Paid Time Off
Work from home (or wherever)
Monthly Mental Break Day
Parental leave
Creating a diverse and inclusive workplace is Bobtail's nucleus. We are an equal opportunity employer and embrace people of different backgrounds, cultures, religions, national origins, races, colors, genders, gender expressions, sexual orientations, ages, marital status, veteran status, experiences, abilities and perspectives.
Our Core Values:
We prioritize teams over individuals.
We encourage collaboration.
We value communication.
We embrace iteration.
We uphold our mission.
We foster experimentation and a willingness to fail fast.
We cultivate initiative and a solutions-oriented approach.
We emphasize documentation.
We utilize data to drive decision making.
We promote mental health and work-life balance.
We celebrate diversity.
We believe in transparency.
Qualifications:
You are proficient in the English language, both written and verbal, to thrive in a remote and largely asynchronous work environment.
You are highly collaborative and work well with your team and partners in product and design towards common goals.
You thrive in remote work environments and can accomplish a lot with minimal guidance, but know when to reach out for support or ask for help.
You hold a degree in Computer Science or a similar Software Engineering field.
You have experience with either Flutter, iOS, or Android.
You have experience with credit card processing and payments applications.
You have 5+ years of experience in software engineering with demonstrated proficiency in programming languages and system design.
You have strong theoretical fundamentals and hands-on experience designing and implementing highly available and performant fault-tolerant distributed systems

Other jobs you may like
Stackup Solutions, 349/A, Main Lahore – Kasur Rd, Block M Gulberg III, Lahore, Punjab , 54000