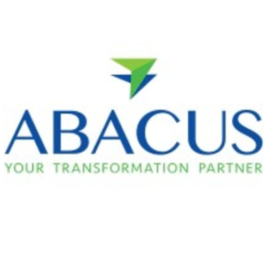 Job Detail
Job ID 14874

Gender

MaleFemaleTransgender

Industry

Information Technology

Qualifications

Bachelor's Degree
Job Description
Duties and Responsibilities:
As the Software Development Team Lead, your responsibilities will include:
Providing technical leadership to teammates by offering coaching and mentorship.
Establishing good practices and habits to maintain high standards of software quality within the team. Identifying areas for growth and improvement and encouraging the team to pursue them.
Guiding team development efforts to ensure successful project delivery.
Collaborating with software developers, business analysts, and software architects to plan, design, develop, test, and maintain web- and desktop-based business applications using Microsoft technologies.
Assisting in collecting and documenting user requirements, developing user stories, and creating estimates and work plans.
Creating reports, manuals, and other documentation to communicate the status, operation, and maintenance of the software.
Designing, developing, and unit testing applications in accordance with established standards. Participating in peer reviews of solution designs and code.
Working with teammates to migrate legacy applications to current Microsoft technologies. Developing, refining, and optimizing integrations between applications.
Analyzing and resolving technical and application problems.
Packaging and supporting the deployment of releases.
Assessing opportunities for application and process improvement and documenting the rationale to share with team members and other stakeholders.
Adhering to high-quality development principles while delivering solutions within deadlines and budgets.
Providing third-level support to business users.
Researching and evaluating various software products.
Minimum Requirements:
To be considered for this role, you should meet the following requirements:
Previous experience in a technical leadership position.
A degree in Computer Science or a related discipline from a college or university.
Experience with source control management systems and continuous integration/deployment environments.
Core Competency Requirements:
In addition to the minimum requirements, the following core competencies are expected:
At least 6 years of experience as a Software Developer.
Proficiency in Microsoft .NET 3.5+ development using C#.
In-depth knowledge and experience with core Microsoft .Net technologies such as WCF, WPF, WF, LINQ, and EF.
Extensive experience in designing and developing enterprise-grade software.
Experience with automated testing.
Familiarity with agile development methodologies like Kanban and Scrum.
Knowledge of multi-threading and concurrency.
Skills in debugging, performance profiling, and optimization.
Comprehensive understanding of object-oriented and service-oriented application development techniques and theories.
Self-motivation and ability to work independently as well as in a team environment.
Strong communication skills for effective collaboration with internal team members and external stakeholders.
Proactive attitude in identifying ways to improve solutions, systems, and processes.
Preferred Competency Requirements:
The following competencies are preferred but not required:
Experience with web development technologies including .NET, MVC3, JavaScript, AJAX, and CSS.
Knowledge of database development, including relational database design, SQL, and ORM technologies.

Other jobs you may like
4-KM Head Muhammad Wala Road, Northern Bypass, Multan, 59341