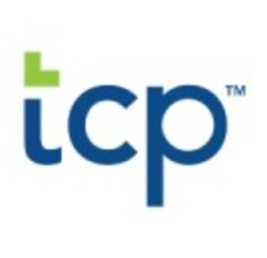 Job Detail
Job ID 12453

Gender

MaleFemaleTransgender

Industry

Information Technology

Qualifications

Bachelor's Degree
Job Description
As a Solutions Consultant, You Will:
Consult with prospect/client, during discovery sessions (or other means) to gather necessary information to tailor an effective solution demonstration and/or ensure proposal meets client's business requirements
When encountering objections, use consultative questioning to understand the crux of the objection
Plan and deliver value-based demonstrations of the TCP software solutions to clients and prospective clients. Demos will align to the client's or prospect's specific needs, including relevant terminology while also considering business pains
Contribute to the functional and technical strategies for presales campaigns for prospective clients and for new opportunities within existing accounts
Provide necessary input to proposals related to both functional and technical requirements
Challenge prospects/clients in a professional, engaging way to think beyond current processes and build a comprehensive solution
Attend industry tradeshows and events
You are a strong fit for the role if you have:
Experience in a Solutions Consulting/Sales Engineer customer-facing role, preferably in SaaS
Experience selling, implementing, integrating, or using any of the many TCP software offerings
A desire and aptitude for quickly becoming a technical advisor on deals and a contributing member of the SC team with minimal supervision
The ability to be a strong individual contributor
Strong verbal and written communication skills and ability to lead value-focused product demonstrations and handle customer questions and objections
A problem-solver mentality with the ability to address matters proactively, produce creative solutions, implement feedback, and plan for future
Cross-departmental collaboration skills and are a team player who steps up when others need help
Experience with technical integrations
A passion for technology and a curiosity to understand the marketing and communications technology landscape and technical integrations
1+ year of experience as a Solution Consultant
A bachelor's degree from a four-year accredited college/university
Familiarity with workforce management tools
This role requires 30% travel time
Benefits:
Competitive salary based on experience
In-Patient Health insurance
Provident fund and EOBI
PTO and Sick leaves
The work/life setup you need to be successful
A creative, collaborative, supportive environment that gives you the autonomy to explore new ideas, grow your skillset, and create outstanding results
The opportunity to work with amazing talent in a fast-growing company that really values its team
Company-sponsored training, workshops, education, and team building.
Every day you'll get to work with amazing talent in a fast-growing company that really values their people.
The chance to make a genuine impact on the company's growth.
Plenty of challenging work and the opportunity to stretch yourself.

Other jobs you may like
Softtik Technologies,Unit# D, Floor# 2, Plot# 68, Box Park Building, Bahria Springs North, Phase 7 Rawalpindi, 45600