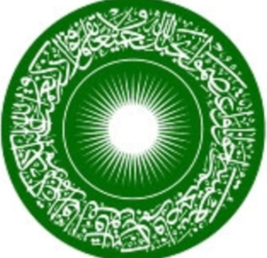 Job Detail
Job ID 18707

Gender

MaleFemaleTransgender

Qualifications

Bachelor's Degree
Job Description
Established in 1983 as part of the prestigious Aga Khan University's Faculty of Health Sciences in Pakistan, the Medical College (MC) places paramount importance on nurturing the holistic growth of both faculty and students. Our mission is to mold graduates into influential contributors and leaders within society. Adhering to global benchmarks in curriculum, student engagement, and assessment, our programs are designed to cultivate clinical excellence in diverse healthcare settings. Our focus extends to community health assessment and disease prevention through primary healthcare initiatives.
We are seeking a dynamic Communications Associate to join our team. In this pivotal role, you will facilitate the creation of impactful written and visual content across print and digital platforms. Your mission will be to effectively convey the institution's endeavors internally and externally, contributing to a range of communications, from Dean's messages to digital magazine content.
Responsibilities:
Collaborate closely with various MC departments to craft content for academic, public relations, marketing, and advertising materials.
Ensure content is innovative, accurate, and aligned with the overarching messaging of both the University and MC.
Support MC leadership in selecting compelling narratives, choosing appropriate channels, and optimizing positioning for maximum impact.
Edit and prepare content for brochures, advertisements, and event-related materials (both print and digital).
Contribute to the development of MC Pakistan's video content for diverse platforms, catering to internal and external stakeholders.
Craft, edit, update, and proofread content for the MC website, coordinating with department leaders and content creators.
Manage the MC website and assist departments in fulfilling their communication needs.
Facilitate communication for select MC events, including shaping event-specific key messages.
Aid the Dean and other MC leaders in crafting speeches and presentations.
Rapidly respond to media requests for stories, interviews, photos, and footage.
Provide support to the MC Communications team and the Dean's Office in various projects and assignments.
Requirements:
Bachelor's degree in Communications, Journalism, or a related field (Master's preferred).
A minimum of two to three years of professional content writing experience for diverse communication channels.
Proficiency in utilizing multimedia (e.g., video) to effectively convey messages and promote institutional goals (a plus).
Experience in higher education or healthcare sectors.
Exceptional writing skills to produce clear, impactful content across various media.
Skill in video storytelling (a plus).
Familiarity with digital publications (a plus).
Strong interpersonal skills to collaborate effectively with MC faculty, staff, and external stakeholders.
Proactive, self-driven, and adept at both independent and collaborative work.
Active listening and effective verbal communication skills.
Capacity to manage multiple tasks, prioritize assignments, and meet strict deadlines.
Other jobs you may like
4-KM Head Muhammad Wala Road, Northern Bypass, Multan, 59341