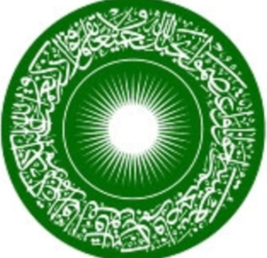 Job Detail
Job ID 13387

Gender

FemaleMaleTransgender

Qualifications

Bachelor's Degree
Job Description
Aga Khan University (AKU) is a private, self-governing international university with 13 teaching sites in 6 countries, established in 1983. As a part of the Aga Khan Development Network, AKU provides higher education in various disciplines, conducts research relevant to the countries in which it operates, and has campuses, programmed, and/or teaching hospitals in Afghanistan, Kenya, Pakistan, Tanzania, Uganda, and the UK. AKU is an international institution that operates based on the principles of quality, relevance, impact, and access, and is recognized for its academic excellence and contribution to social change.
Job Role / Responsibilities: The position reports to the Senior Manager of Employee Relations programs and policies and aims to provide a strong employer-employee relations environment. The job responsibilities include providing guidance and assistance to departments in handling disciplinary actions and resolving employee grievances.
Specific responsibilities are as follows:
Provide guidance and help in matters related to discipline and administration of government welfare schemes
Manage timely claims and payments of consultants/lawyers
Develop strategic initiatives and share with management on areas of improvement from the various employee relations issues handled
Coordinate holding of independent enquiry in respect of discipline cases as and when required.
Develop reprimands, show cause notice and terminations, where required.
Provide support and advice to the department heads/supervisors to manage their staff discipline and performance issues.
Handle employee grievances and provide assistance and guidance in line with the policy.
Educate and update employees on various policy issues.
Keep management informed of the working environment and employee related issues.
Present monthly/annual reports in respect of employee relations.
Requirements:
Five to seven years of related experience
Ability to build and maintain effective relationships
Knowledge of labor laws of the country and human resource practices
MBA/LLB (preferred)
Able to manage multiple tasks effectively and focus on priorities and deliverables
Ability to exercise sound judgment and make decisions
Counseling and analytical skills
Able to communicate effectively with people at all levels in both writing and verbally
Understand and be able to articulate information appropriately, delivering the right message at the right time in the right manner
Able to engage and influence peers, colleague, and stakeholders
Focuses on priorities and deliverables and follows up to ensure goals are achieved
Act as a role model for the institution's values and behaviors
Able to maintain own continuous professional development (CPD) and knowledge of 'best practice' in the administration area.
Attends and engages fully in any learning and development activities that are deemed appropriate by your line management.

Other jobs you may like
Account Officer/ Assistant Treasurer , 54000