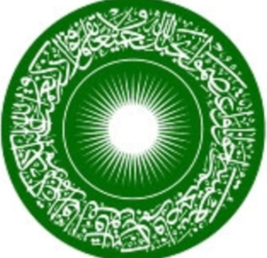 Job Detail
Job ID 13381

Gender

FemaleTransgenderMale

Qualifications

Bachelor's Degree
Job Description
Responsibilities:
Creating job advertisements, reviewing job applications, and forwarding them to the relevant departments to arrange interviews for shortlisted candidates.
Conducting interviews, explaining employee benefits, and making job offers to suitable candidates.
Coordinating and ensuring smooth onboarding and orientation of new employees by managing all the necessary joining formalities.
Ensuring timely delivery of employment contracts for appointments, promotions, transfers, change in job status (CJS), post-retirement contracts (PRCs), and change in allowances.
Overseeing recruitment activities and ensuring that all hiring is in line with the budget and company policies.
Ensuring a seamless transition of all recruitment and onboarding activities.
Coordinating pre-employment medical examinations (PEME) in a timely manner.
Ensuring accurate and timely data entry and updating data in HRMS.
Coordinating with relevant departments to ensure pre-joining formalities are completed before the employee's joining date.
Providing stakeholders with updates on recruitment progress.
Maintaining and updating the library of employment contracts and ensuring the availability of the updated formats.
Ensuring timely completion of all pre and post-joining formalities.
Requirements:
A proven track record of providing HR administrative support in a large, multi-site, multi-disciplined business for at least five to seven years.
Strong focus on priorities and deliverables with a consistent follow-up to ensure the achievement of goals.
Ability to communicate complex processes in an engaging, clear, and understandable manner.
A master's degree in Business Administration or Psychology or an equivalent qualification.
Experience in monitoring and providing assistance in HR Processes.
Ability to maintain Continuous Professional Development (CPD) and keep up-to-date with best practices in your field.
Ability to engage and influence peers and senior stakeholders across the organization.
Proficiency in MS Office.
The ability to manage multiple tasks effectively.
Ability to act as a role model for the institution's values and behaviors.
A customer-oriented approach towards projects.

Other jobs you may like
Account Officer/ Assistant Treasurer , 54000