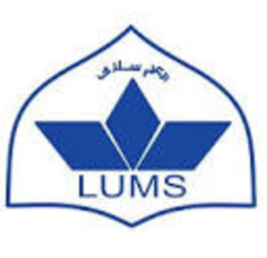 Job Detail
Job ID 12828

Gender

MaleFemaleTransgender

Qualifications

Bachelor's Degree
Job Description
Position Summary:
The Registrar will be responsible for coordinating academic departments to finalize class and examination schedules, and space utilization to meet academic deadlines each semester. They will ensure effective utilization of space and utilize PeopleSoft Campus Solutions and UniTime Scheduling Software to manage and improve course offering and scheduling processes. The Registrar will also respond to general queries, explaining university policies and procedures.
Key Accountabilities:
The candidate will be responsible for:
• Maintaining prompt and accurate data entry and periodically auditing the system to identify and correct errors while maintaining confidentiality.
• Monitoring and enforcing compliance with university timelines and policies relating to courses, space use, and schedules.
• Responding to queries received in person and online, explaining university policies and procedures.
• Continually assessing the processes, and developing and implementing new procedures to streamline the processes with input from academic departments and other technical and functional stakeholders.
• Coordinating academic departments to finalize class and examination schedules and space utilization.
• Verifying and sharing the work of team members in course offerings and scheduling when required.
• Participating in the ongoing effort to enhance team/office communication and image.
• Performing other job-related duties as assigned.
Knowledge And Skills:
• Experience working on ERP or an information system
• Ability to work successfully as both a member of a team and independently with minimal supervision.
• Strong organizational skills and the ability to prioritize and complete work when numerous and diverse demands are involved.
• Proficient in Microsoft Excel
• Excellent interpersonal, verbal, and written communication skills • Good data analytical skills
• Ability to analyze and solve problems by interpretation of university policies and procedures
Qualifications:
• Four-year Bachelor's or equivalent degree in an analytical discipline such as Computer Science, Mathematics, Management/Administration with IT, or a related field from an HEC-recognized university
• 3-4 years of experience working in an academic environment.

Other jobs you may like
Benazir Bhutto Rd, B-Block Block B Satellite Town, Rawalpindi, Punjab, 46000