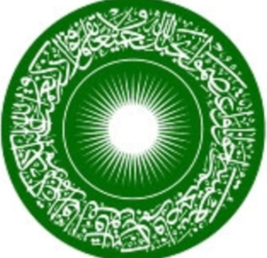 Job Detail
Job ID 14161

Gender

MaleFemaleTransgender

Qualifications

Bachelor's Degree
Job Description
Responsibilities
lead business wide Job Evaluation of positions based on the Hay methodology and assist in determining and executing the governance framework to ensure future sustainability of JE as well as build capacity in the wider HR team.
assist in ensuring continuous improvement in technology, administration, development and/or system changes for compensation and benefits for identified Hospital and Support Function priorities.
lead annual market surveys to develop analytics in support of the Total Reward Framework. Assist in establishing and implementing plans using the insights obtained through advanced analytics.
remain current with compensation and benefits practices of the industry and any regulatory changes.
support the development, implementation and administration of Total Reward programs.
provide recommendations on salary offers and promotions for staff of Hospital and Support Functions in accordance with the University's Total Reward strategy to prevent anomalies.
assess reward compliance matters and keep supervisor informed.
actively work with Finance for the purpose of planning and budgeting process from a compensation and benefits perspective.
review and maintain salary administration, retention and total rewards policies and procedures.
assist in periodic projects pertaining to Total Rewards.
ensure efficient management of documentation pertaining to Total Rewards.
analyze costs and competitive trends in cash compensation and benefits programs and identifies the AKU's position.
develops administrative procedures to monitor and reduce costs and improve delivery of programs.
prepares employee communications materials.
participates in development of compensation and benefits policy.
Requirements
at least 3 – 5 years of professional work experience in Human Resources with an exposure of direct management of Compensation, Job Evaluation, Incentives and Total Rewards.
exposure in compensation and incentive plan design.
undergraduate degree in Finance or Human Resources. MBA would be advantageous.
ability to adapt to new ideas and initiatives across a wide variety of issues or situations and locations.
excellent communication skills both written and verbal.
excellent analytical, problem solving and financial modelling skills.
sound judgment, independent and creative thinking with thoroughness and accuracy.
solid financial and computation abilities; must be accurate and disciplined in capturing details and maintaining records.
expertise in managing multiple projects with competing priorities and multiple stakeholders.

Other jobs you may like
Multan, Punjab, Pakistan, 59341