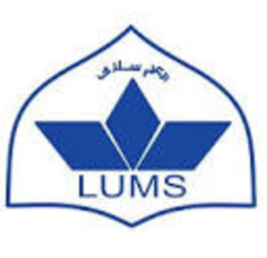 Job Detail
Job ID 12441

Gender

FemaleTransgenderMale

Qualifications

Bachelor's Degree
Job Description
Lahore University Of Management Sciences Position Purpose
Support the Stewardship team with Donor Communication, Donor Records, Events, and Publications.
Key Accountabilities:
Leveraging data from Raiser's Edge and reporting insights to maximize fundraising efforts and strategies.
Developing and implementing an annual donor cultivation plan for all donor categories outlining communication tools, planned activities, and execution timelines.
Drafting Donor Acknowledgement / Recognition protocols and SOPs and ensuring strict compliance university-wide.
Formulating engaging proposals, communications, fundraising collateral, Annual donor reports, bi-annual donor newsletters, and stewardship reports in collaboration with Marketing, Communications, and Alumni Relations.
Work on developing drafts of thank you letters, annual & quarterly fundraising publications, and other communication material in coordination with the marketing & communications section.
Planning and executing nationwide donor events including student donor interactive sessions, donor acknowledgment/engagement events, Leaders at LUMS, MOU signing and cheque handing over ceremonies, etc.
Coordinating with donor outreach staff (Major Gifts, Capital Campaign, and Annual Giving) to regularly plan to share grants utilization reports and other necessary information with external donors.
Assessing the impact of external donations and developing success stories of best-performing beneficiaries of external grants, significant breakthroughs in donor-funded research, and other highlights of the university in collaboration with marketing & the communications team.
Coordinating with Marketing, Communications, Alumni Relations, IST, RO, procurement, general administrative services, and other departments for smooth execution of donor-related tasks.
Updating the website on a regular basis for the Development section.
Sharing cards and wishes on important and special occasions like birthdays, Eids, new year, etc. by working closely with alumni relations and donor outreach staff for this activity.
Knowledge And Skills:
Interpersonal skills
Knowledge of a CRM Database such as Raiser's Edge
Event Management
Time management skills
Communication skills – verbal and written
Experience with databases
To Qualify For The Role, You Must Have:
At least 3 years of experience. Candidates with 4-5 years of experience will be preferred. (Preferably with 1-2 years of Development/Advancement and Communication (Press Releases & Publication) related experience)
Bachelor's/Master's degree in Management or related field from an HEC-recognized institution.
If you believe you meet the essential criteria mentioned above, please apply through our recruitment portal. Only qualified candidates will move ahead in the application process.

Other jobs you may like
Account Officer/ Assistant Treasurer , 54000