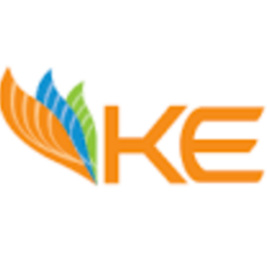 Job Detail
Job ID 17606

Gender

MaleFemaleTransgender

Qualifications

Bachelor's Degree
Job Description
At People Connect, we are seeking a dedicated and skilled Team Lead to oversee the day-to-day operational activities and development of our team. Your primary goal is to ensure the delivery of high-quality service that meets or exceeds individual, team, and company objectives.
Responsibilities:
Operational Excellence:
Supervise and manage People Connect's Call Center, ensuring adherence to quality standards and company SOPs.
Lead the primary Email Domain of People Connect, managing official communication with internal and external stakeholders.
Provide continuous support and guidance to the team to ensure smooth operations and continuous growth.
Ensure correct documentation and handling of Service Tickets and Inquiries related to calls and emails.
Share monthly Service Ticket reporting with the Line Manager and address service breaches promptly.
Collaborate with Service Champions and Stakeholders to facilitate prompt issue resolution.
Conduct development sessions within the team to enhance skills and performance.
Efficiently handle outbound assignments related to Calls and Emails, fostering coordination with stakeholders.
Quality Control:
Conduct routine Quality Control Checks for all services provided through the Call Center and email.
Evaluate the quality of service delivered by agents through proper quality checks.
Conduct regular sessions with the team to maintain compliance with quality protocols.
Share Quality Control and Session reports with the Line Manager on a monthly/weekly basis.
Administrative:
Ensure compliance with team attendance, punctuality, and leaves.
Finalize team rosters and manage attendance records promptly.
Promote professionalism within the team concerning communication and dress code.
Maintain a noise-free and presentable environment in the Call Center premises.
Requirements:
Minimum Bachelor's degree.
4-5 years of experience in Customer Experience.
Strong business communication and presentation skills.
Proficient in Microsoft Office, especially MS Excel.
Familiarity with Call Center Operations and relevant tools.
If you are a proactive leader with a passion for ensuring exceptional customer service, we encourage you to apply for this dynamic opportunity. Join our team at People Connect and contribute to the growth and success of our service-oriented organization.
Important Note: Before apply make sure your profile must be complete as candidate.

Other jobs you may like
4-KM Head Muhammad Wala Road, Northern Bypass, Multan, 59341