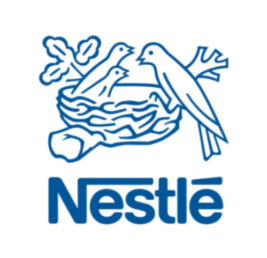 Job Detail
Job ID 11931

Gender

MaleFemaleTransgender

Qualifications

Bachelor's Degree
Job Description
Joining Nestlé means you are joining the largest Food and Beverage Company in the world.  At our very core, we are a human environment – passionate people driven by the purpose of enhancing the quality of life and contributing to a healthier future.  A Nestle career empowers you to make an impact locally and globally, as you are provided with the opportunity to make a mark and stand out, as long as you seek it. With Nestlé, you are enabled and encouraged to grow not only as professionals, but also as people.
Main Purpose of the Job:
Team Leader is responsible for production activities ensuring smooth and efficient operation with strict adherence to product quality, safety and hygiene standards.
A DAY IN THE LIFE …
Ensure safe work practices during operation and maintenance as well.
Ensure that the working areas are kept clean and are maintained in working order including all installations in accordance to Good Manufacturing Practices (GMP)
Check and enforce personnel hygiene & safety e.g. protective clothing (uniform), shoe change & hand wash
Ensure that there is an adequate distribution of skills to enable production plan to be achieved effectively
Ensure the timely deployment of People development plan and assure the competencies of the team as per the agreed plan (proper training including equipment, safety procedures, hygiene). Enforce strict compliance to standard operating procedures (SOPs) by all personnel within the shift.
Ensure continuous line Controls and immediate corrective action to assure prescribed quality and to ensure compliance with manufacturing instructions
Ensure ongoing smooth operations of factory through effective employee and industrial relations management
Ensure timely launch of new products to the market as per agreed with the business unit
Ensure adequate maintenance of the installations in coordination with quality, engineering & administration
Ensure inter departmental coordination for effective execution of planning.
ARE YOU FIT AT?
Has exposure to fixed Assets Maintenance responsibilities, including the preparation, definition, control and follow up of maintenance budgets (preferably including exposure to TPM, preventive maintenance planning and maintenance execution)
Bachelors in Chemical Engineering with 1-2 years of experience in a technical field, preferably on Filling Machines in a food manufacturing or consumer goods industry
Has experience of participating in the development of small engineering improvement projects, defining technical equipment (for Production and/or Industrial Services) as part of a multidisciplinary team

Other jobs you may like
Project Implementation Unit, PAKISTAN, 54000