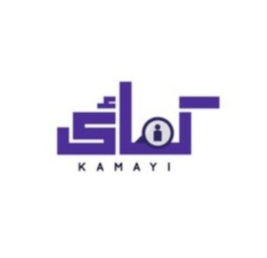 Job Detail
Job ID 20326

Gender

MaleFemaleTransgender

Industry

Information Technology

Qualifications

Bachelor's Degree
Job Description
Join our client company, dedicated to revolutionizing the sales process for the FMCG/CPG industry. We're passionate about tackling complex challenges in FMCG and harnessing the power of cutting-edge cloud and AI applications. Our mission is to optimize time, costs, and energy, and enhance the user experience for businesses and consumers worldwide.
We are currently seeking a Technical Support Specialist (Salesforce) to collaborate with one of the world's largest Fortune 100 clients.
Responsibility:
Key Role in Client Success: This pivotal role is essential to ensuring our client's ongoing success. The ideal candidate will possess strong English language skills and a demonstrated grasp of CRM systems, with bonus points for Salesforce expertise.
Varied Responsibilities: Responsibilities encompass supporting our business users and partners with Salesforce-related issues, conducting platform training sessions, and ensuring overall business continuity.
Professionalism and Proactivity: We expect our Support Specialist to embody professionalism, self-motivation, proactivity, and a results-oriented mindset. Delivering top-tier technical services and maintaining a high level of customer satisfaction are paramount.
Location: Pakistan.
Job Requirements:
Swift Issue Resolution: Diagnose, resolve, and promptly respond to all customer inquiries and issues following established company procedures and best practices.
Effective Follow-up: Provide immediate responses and continue to follow up with clients until cases are successfully resolved.
Project Collaboration: Participate in approved projects and special initiatives as directed by your manager.
Escalation Expertise: Identify and escalate urgent requests or complex issues requiring advanced knowledge and understanding.
Product Knowledge: Keep up-to-date with relevant product features to offer accurate solutions to customers.
Upgrade Testing: Demonstrate your proficiency in testing upgrades and new releases from a client perspective.
User Orientation: Orient and educate new users while assisting clients with installations, troubleshooting technical problems, and addressing industry-specific queries via phone, email, or chat.
Versatile Work Approach: Excel in both independent and group settings, meeting deadlines with precision and thoroughness.
Skills Required:
Salesforce Proficiency: Hands-on experience with Salesforce or similar CRM software (SFDC Admin certification is a plus).
CRM Expertise: Knowledge of Salesforce CPQ, Queue, Workflows, and Public Groups.
Educational Qualifications: A bachelor's degree or equivalent relevant experience.
IT Basics: Basic understanding of computer applications, Windows operating systems, and analytical skills.
Microsoft Mastery: Solid working knowledge of MS Office (Word, Excel, PowerPoint).
Service Desk Experience: 1-2 years of meaningful experience in a service desk and technical support setting.
Organized and Analytical: Strong organizational skills with the ability to gather, analyze, and present data effectively in clear reports.
Team Player: Collaborative mindset, fostering relationships across the organization.
Development and Testing: A good understanding of development environments and testing processes.
Agile Aptitude: Basic familiarity with Agile best practices.
Communication Excellence: Strong verbal and written communication skills, with the ability to articulate problems and provide comprehensive solutions.
If you're ready to be part of a dynamic team driving innovation in the FMCG/CPG industry, and you meet these qualifications, we'd love to hear from you. Join us in our mission to transform the world of sales with state-of-the-art technology.
Other jobs you may like
4-KM Head Muhammad Wala Road, Northern Bypass, Multan, 59341