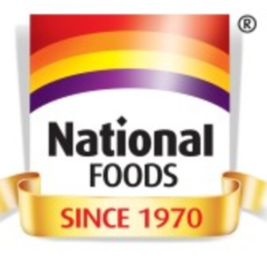 Job Detail
Job ID 18171

Gender

MaleFemaleTransgender

Qualifications

Bachelor's Degree
Job Description
Job Responsibilities:
Looking for a Sales Manager Role? Join Our Dynamic Team Today!
As a Sales Manager, you will play a crucial role in driving sales and achieving targets in the assigned territories. Your responsibilities include:
Prepare monthly unit-wise and value-wise targets for the assigned territories.
Allocate day-wise targets to order bookers, ensuring comprehensive outlet coverage.
Share detailed sales reports for the assigned territories and categories, analyzing target achievements and KPIs.
Monitor and motivate order bookers to achieve targets, providing them with product knowledge and necessary resources.
Conduct market visits to ensure optimal outlet coverage, productivity, and understand market dynamics.
Implement trade marketing activities as per the Trade Marketing plans.
Strategically plan sales efforts and design effective PJPs (Pre-Journey Plans) based on territory and Route-to-Market insights.
Build strong relationships with key distributors, aligning objectives for mutual benefit and strategic success.
Efficiently manage budgets, forecast sales, and optimize revenue through cost-effective decisions.
Skills Required:
We are seeking candidates with the following skills:
Analytical mindset for data-driven decision-making.
Excellent business communication to effectively engage with team members and stakeholders.
Strong business orientation to align strategies with organizational goals.
Conflict resolution capabilities to handle challenges and achieve win-win outcomes.
Proficient in distributor management for seamless operations.
Financial planning and forecasting acumen for budget optimization.
Effective problem-solving skills to tackle challenges head-on.
Qualifications:
A Bachelors Degree in any relevant field.
Experience:
We are looking for candidates with 2-4 years of relevant experience, ready to take up this exciting Sales Manager role.
Other jobs you may like
4-KM Head Muhammad Wala Road, Northern Bypass, Multan, 59341