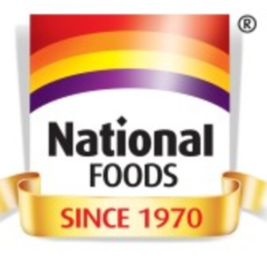 Job Detail
Job ID 12636

Gender

MaleFemaleTransgender

Qualifications

Bachelor's Degree
Job Description
The following are the main responsibilities of the position:
Evaluate and enhance the performance of utilities equipment.
Plan and execute equipment performance improvement projects in utilities.
Conduct feasibility studies for any CAPEX requirement and assess the utilization of current equipment.
Ensure the manufacturing IT infrastructure is operational at all times.
Monitor BMS for effective utilization of energy outputs and drive continuous improvement.
Ensure utilities are available at all times for assigned equipment operations.
Ensure MEP facilities are operational when and where required.
Maintain all as-built civil and MEP drawings/layouts.
Keep all licenses and approvals from government bodies updated and manage their timely upgradation based on expiry periods.
Coordinate internal resources and third-party vendors for the smooth execution of projects.
Coordinate and work with government officials and other inspectors as needed.
Ensure optimal cost of chemicals, energy, and manpower for all utilities equipment operations.
Review and act on insights from maintenance KPIs for breakdown hours, expense, and man-hour expense equipment/plant wise via SAP.
Ensure compliance with corrective and preventive maintenance in accordance with OEM principles and Corporate HSE guidelines, policy, and protocol, as well as their implementation, review, and auditing of the Company for HSE/ISO/OHSAS/FSSC/BRC Systems.
Plan and perform Annual Shutdown Maintenance in close coordination with Maintenance Team.
Inspect and evaluate facilities to assess the effectiveness and quality of mechanical/electrical/utilities systems, components, and products.
Ensure spare parts availability in the engineering store.
Supervise and train maintenance team members and engage the maintenance team to improve the plant and machinery's efficiency.
Utilize SAP Plant Maintenance Module and integrate with Preventive Maintenance Plan for day-to-day tasks.
Create and monitor all system documents via SAP (e.g., Maintenance Orders, Purchase Requisition, Material Reservation, Maintenance Plans, Notification, Cost Tracker).
Attend and participate in meetings, including HSE/Technical/Departmental meetings, to enhance the personnel skills and capability of the department.
Ensure the implementation of technical training plans for departmental workers.
Qualifications: The ideal candidate should have at least 4-5 years of relevant experience and hold a Bachelor's/Master's degree in a relevant field.

Other jobs you may like
CMPak Complex, Plot No. 47, Off Kuri Road, National Park Road, Chak Shahzad, Islamabad., 45600