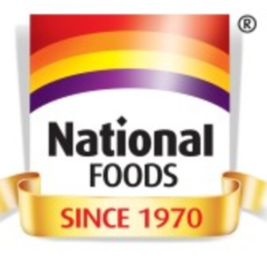 Job Detail
Job ID 13511

Gender

MaleFemaleTransgender

Qualifications

Bachelor's Degree
Job Description
Principal Responsibilities:
The following responsibilities are associated with this position:
Ensure the optimal cost of chemicals, energy, and manpower for the operation of utilities equipment.
Coordinate the execution of projects with internal resources and third-party vendors.
Collaborate and engage with Government officials and inspectors as required, providing necessary documents, addressing queries, and discussing observations during quality or equipment audits.
Maintain an adequate supply of spare parts in the engineering store.
Ensure the availability of utilities for the operation of assigned equipment at all times.
Perform corrective and preventive maintenance following OEM principles and Corporate HSE guidelines, policies, and protocols, as well as implement and review auditing of HSE/ISO/OHSAS/FSSC/BRC Systems for the company.
Train subordinates under the supervision of the Assistant Manager Operation to promote understanding of food and industrial safety, personal hygiene, and ISO, GMP, and OHSAS standards.
Conduct regular visual checks, read gauges, manipulate controls, and inspect assigned equipment pipes, valves, pumps, and safety devices for leaks and malfunctions.
Plan and execute annual shutdown maintenance in close coordination with the Maintenance Team.
Evaluate the effectiveness and quality of mechanical, electrical, and utilities systems, components, and products by inspecting and observing facilities.
Monitor maintenance key performance indicators (KPIs) for breakdown hours, expenses, and man-hour expenses on equipment/plant-wise basis via SAP.
Ensure the utilization and integration of the SAP Plant Maintenance Module with the Preventive Maintenance Plan for day-to-day tasks.
Create and monitor system documents via SAP, including maintenance orders, purchase requisitions, material reservations, maintenance plans, notifications, and cost tracking.
Attend and participate in meetings, including HSE, technical, and departmental meetings, to enhance departmental skills and capabilities.
Supervise and provide training to maintenance team members based on their needs, aiming to improve the efficiency of plant and machinery.
Implement a technical training plan for departmental workers.
Schedule and supervise the cleaning of equipment and work areas.
Maintain Area 5S, hygiene, and GMP standards for the assigned equipment.
Adhere to the GMP, Food Safety, and HSE policies of the company.
Perform any other tasks assigned by the line manager.
Overall Experience: At least 4-5 years of relevant experience
Qualifications: Diploma of Associate Engineering (DAE) or Bachelor of Technology (B.Tech)

Other jobs you may like
Account Officer/ Assistant Treasurer , 54000