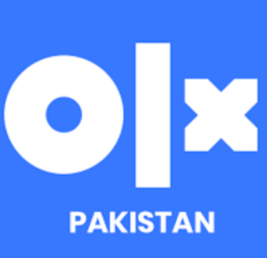 Job Detail
Job ID 12928

Gender

MaleFemaleTransgender

Qualifications

Associate Degree
Job Description
We are looking for a creative, energized, and organized team member who can take our content creation to the next level. An individual who can deliver top quality work with unique vision and thorough understanding of visual and narrative style with high attention to detail. Strong work ethics, positive attitude and ability to handle multiple tasks and set priorities is a must. The Videographer shall work very closely with the content creators and creative team for producing high-quality shoots (indoor & outdoor) for various projects and would also work in-tandem with other videographer(s) and animator(s) to achieve the set objectives. The candidate should be able to manage pre-production, shooting, lighting, sound and editing all by himself/herself. Our team atmosphere requires a flexible professional who can match different schedules including nights and weekends (at times), willingness to travel, and the ability to work with different tools and equipment. We are looking for candidates to come with an open mind to tackle all projects and challenges as assigned: including but not limited to digital video productions, short video content, digital videos, editing, sound recordings etc. with passion and professionalism.
An artistic mindset individual with a firm grasp on different video production equipment and video editing software is mandatory.
To be a successful videographer, you should be adaptable, creative, and receptive to directions. You should have strong communication, interpersonal, and computer skills.
Responsibilities:
Using creativity and artistic techniques to tell a story or provide information in visual form
Up to date with industry trends and developments and learning new applications, software and techniques
Should be comfortable working individually from brief to execution and also with content creators, designers and animators working on the same project
Collaborating with the marketing, content and design team members to understand content, review scripts, manage storyboards, and create videos and edit content as necessary
Listening to feedback and altering content
Enriching our marketing campaigns with your unique style, creativity and project-related executions
Ability to work as both videographer and a photographer
Ensuring that the final product aligns with the Brand of OLX, our corporate brand guidelines and is delivered on time
Experience:
Proficiency with specific software platforms like: Adobe Premier, After Effects, Photoshop, Illustrator, Final Cut Pro etc.

Other jobs you may like
2nd Floor, 13-B, Jinnah Super Market, F-7, Islamabad, 45600