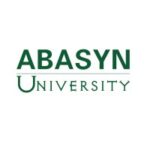 Overview
Founded Date January 1, 2009

Sectors Education

Posted Jobs 0
Company Description
Vision
Aspiring for a transformative impact on society through academic excellence and growth.
Mission
To build a nationwide knowledge community through quality education, relevance, critical thinking, creativity, research, and high sense of social responsibility.
Abasyn University was chartered in 2009 under the act of Legislative Provisional Assembly of KPK in 2009 and is recognized by the Higher Education Commission (HEC), Pakistan. Abasyn University was the only University in KPK which was awarded category 'W' at the inception which was the highest category to be awarded to any institution in the old ranking system by HEC. By the grace of Allah and the support of sponsors and staff, HEC has upgraded category 'W' to 'W3' in the new ranking system.
The Abasyn University Islamabad Campus(AUIC) commented its operations in 2012 with the approval of the HEC. The AUIC is committed to providing quality education both at under-graduate and post-graduate levels. The campus has grown rapidly both in terms of number of students and the number of degree programs offered over the last few years. Due to its reputation and high standards, it attracts students from all over the country.
The campus has established state of art facilities in Chak Shahzad Islamabad. Highly qualified teaching and non-teaching staff have been hired. The campus has also established fully equipped labs with state of the art technologies and tools. The campus has also developed a well stocked library which has access to digital research databases, e-journals, e-books and e-reports.
Abasyn University offers degree programs in various disciplines including Engineering, Computing, Business Administration, Social Sciences, Pharmacy, Life Sciences, Rehabilitation & Health Sciences and Technology. The degree programs offered by campus are accredited by relevant accreditation bodies. BS Computer Science and BS Software Engineering are accredited by National Computing Education Accreditation Council (NCEAC), BE Civil Engineering and BE Electrical Engineering programs are accredited by Pakistan Engineering Council (PEC) and the Pharm-D program is accredited by Pharmacy Council of Pakistan (PCP).