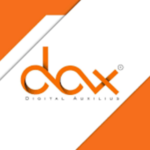 Overview
Founded Date January 1, 2016

Sectors Business Development , Information Technology , Services

Posted Jobs 0
Company Description
About Us We started off as a means to provide employment to the growing freelancers of Pakistan. Soon, we realized that our mission gave us a competitive edge over other companies because we do not have a middle man commission. Many companies exploit the talent in Pakistan by using the cheap labor while taking a bigger share of profits for themselves. We on the other hand, provide the cheapest services with the same quality
Why Us?
You will receive a unique design: we have been chosen because we do not like standard, template solutions. Finding out what your shtick is, and reflecting it in the website design is what makes us feel good. We can easily work at any style directions and create impressive websites for clients from different business sectors – we always manage to find common language and give clients what they want.
Team of experienced professionals: we are familiar with any of the website types such as landing page, business card website, corporate website, website directory, and a web portal we have significant experience in project realization with different levels of complexity and cost. We are not afraid of a large number of pages or extensive functionality. We can implement any of your requests. Do you need a cross browser responsive layout for mobile devices? A piece of cake. Do you need a multi-language website with the possibility to determine the user's location based on their IP address? Will do. What about user accounts and integration with a CRM system? Easy! There are not such words in our dictionary as "its impossible!" try to surprise us with your task.
A flexible approach to each project: website development is one of the main areas of our activity but we don't strive to get as many clients as possible. Quality of work and long-term partnership are more important for us. We can work with any methodology either the waterfall method or agile development. In any case, we will be fully absorbed in your business and will continue developing.
Industry: IT Services and IT Consulting
Company size: 11-50 employees
Headquarters: Farmington Hills, MI
Founded: 2016
Specialties: Website Development, Software Development, Graphic Designing, Social Media Marketing, Social Media Management, Search Engine Optimization, SEO, SEM, SMM, Logo Design, and Marketing Research